OTTO SOUND SYSTEM BY IXOOST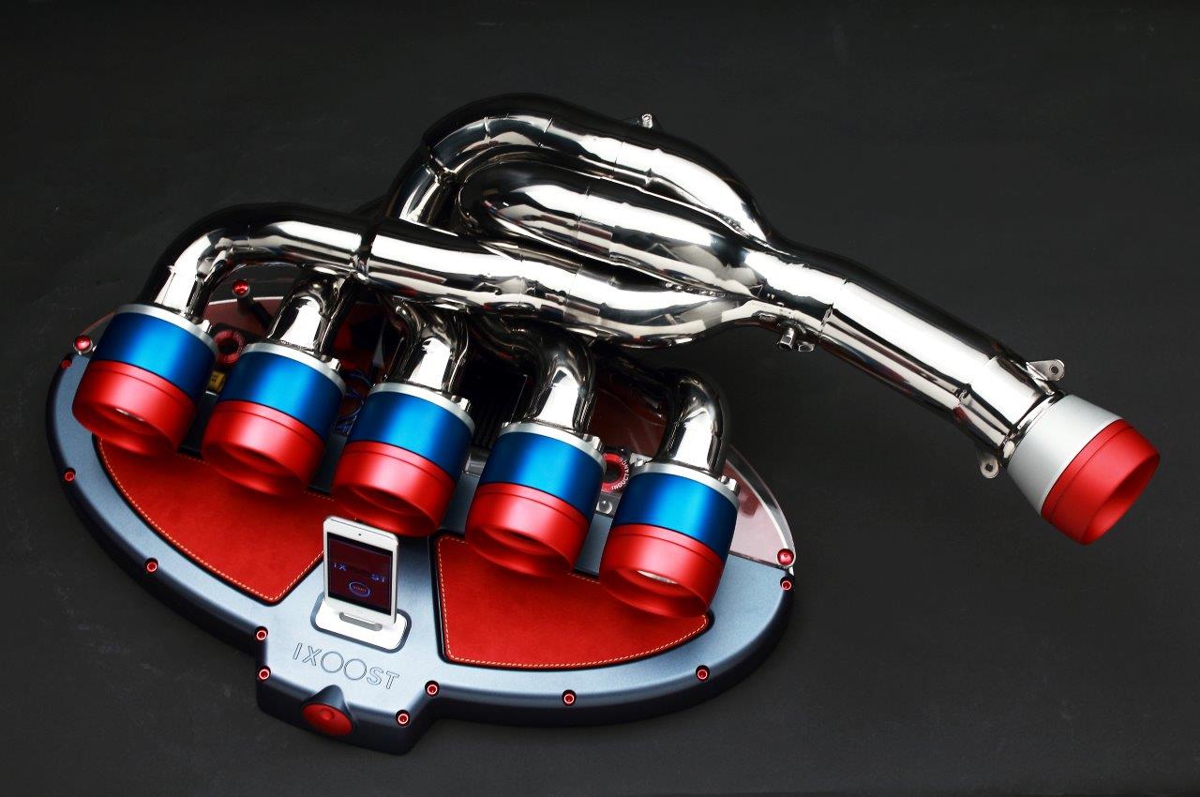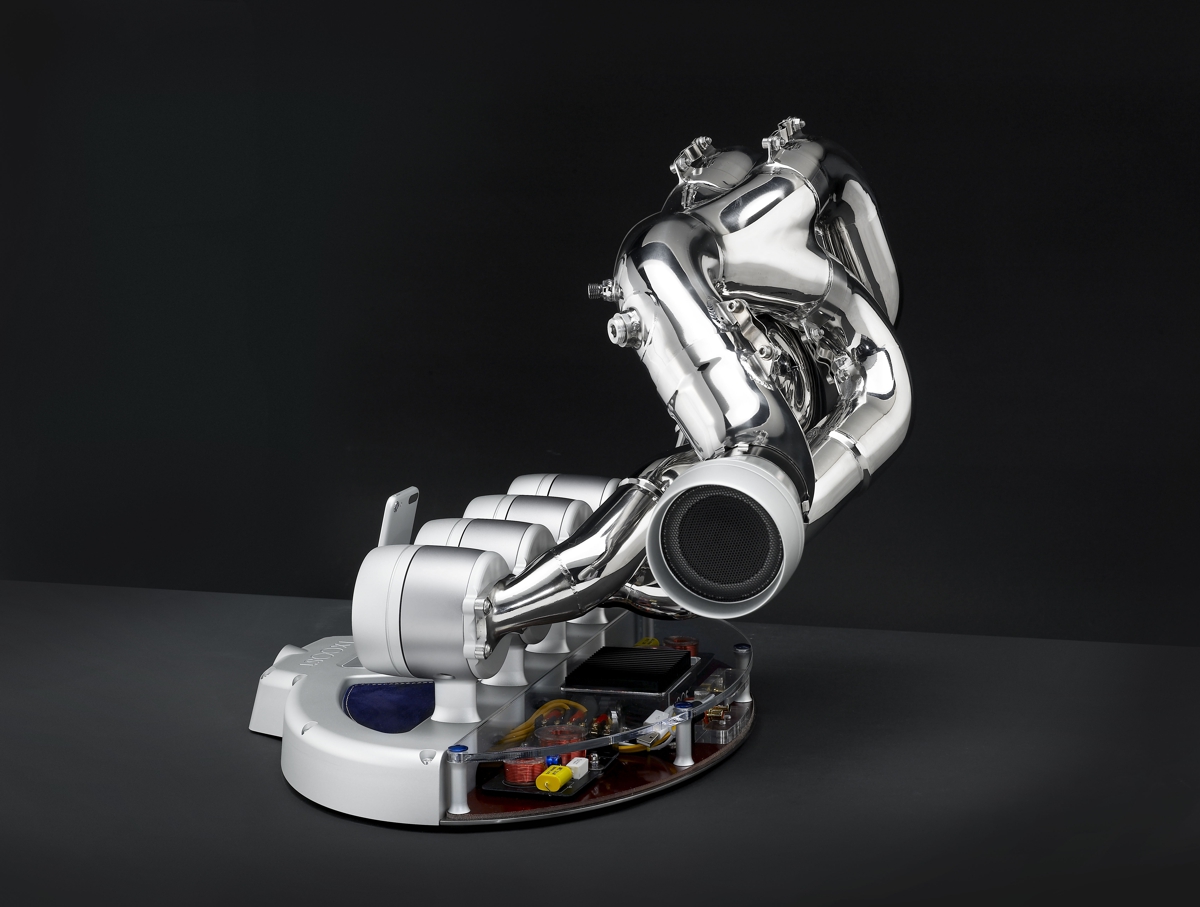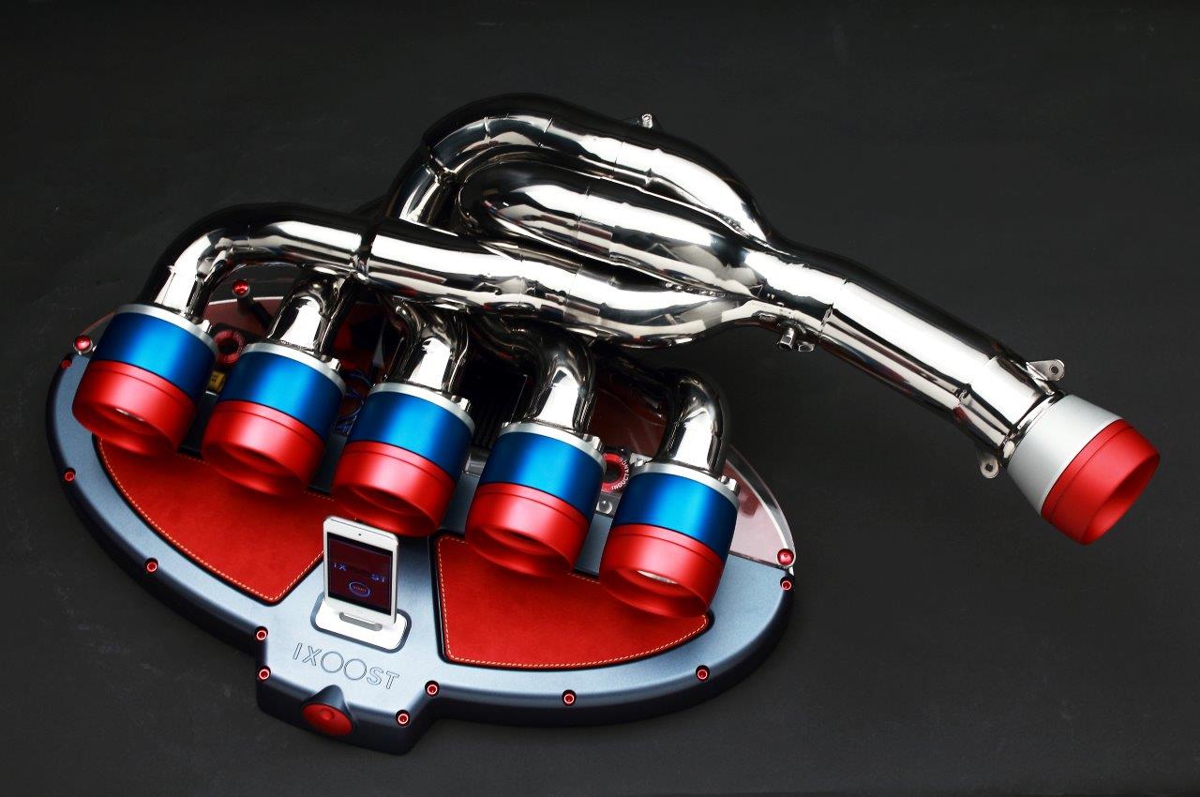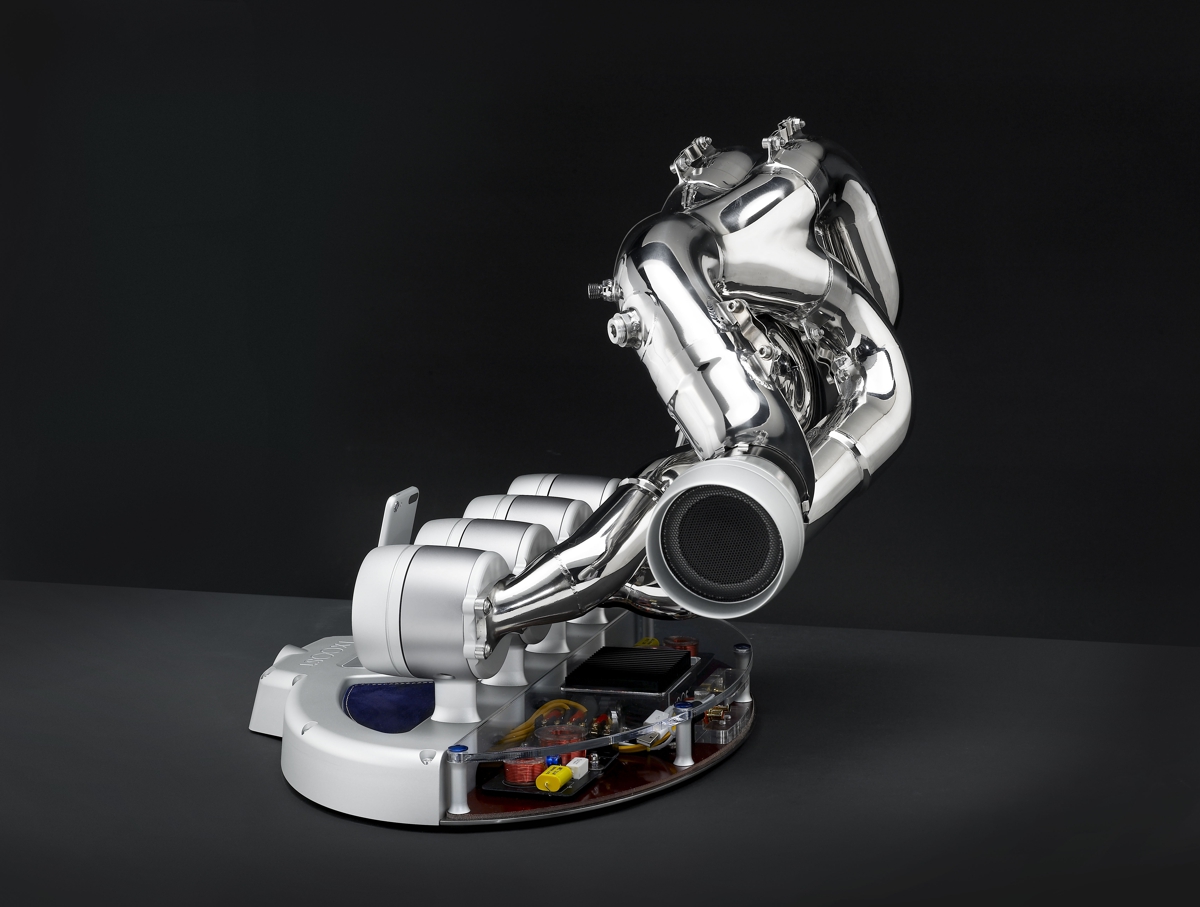 OTTO SOUND SYSTEM BY IXOOST
The curves of our own passion
The only dock station in the world that pays tribute to the craftsmanship of Modena and its race cars.
A worthy tribute
iXOOST draws inspiration from the legendary world of racing, amplifying the real heart of the engine—the exhaust pipe.
iXOOST is the ultimate in (re)design
Original in concept, iXoost is a reinterpretation of the tailpipes. Great care for detail and the choice of materials creates a genuinely personal experience.
The emotions of sound and mechanics
Sound, design, and technical precision are the characteristics that allow iXoost to achieve the highest level audio quality.
OTTOModeliXOOST OTTO – eight cylindersDescriptionAudio system for iPod®/iPhone®MaterialAnticorodal 6082Speakers2x 28mm Silk Dome Tweeter
2x 57mm Midrange / PPM cone
1x 65mm Extended Range
1x 200mm Subwoofer
High density flux ferriteAmplifier4x 25W
1x 270W (active subwoofer)Frequency response38 - 20.000HzInput voltage100V - 240V ~ 50/60HzPower Supply12VDCInputsiPod® / iPhone®
(Lightning & 30-pin connector)
30-pin Bluetooth® receiverHeight170mm (6.7 in)Width500mm (19.6 in)Depth380mm (14.9 in)* Dimensions are intended only for the dock station base.